November 2022

Covid/flu vaccine walk in clinic dates are: November 4th, 7th, 18th and 21st from 8:30 AM to 11:30 AM and 1 PM to 4 PM.

The Platte County Public Health office will be closed November 11th in honor of Veterans Day and November 24th & 25th for Thanksgiving.


October 2022

Happy Halloween from the skeleton crew...and their Mummy at Platte County Public Health!
September 2022

September is Emergency Preparedness month. Let PCPH, and Doc the dog, help you be prepared in the event of an emergency.
August 2022
Join us in welcoming Penny Simonton as the new County Nurse Manager here at Platte County Public Health. Penny graduated from nursing school in 2004. She has worked in many different areas of nursing including Home Health, School Nursing, Urgent Care, Clinic Nursing, Facility Surveying, LTC, and Assisted Living. She is excited to become part of the Public Health Team to ensure the residents of Platte County have access to care, education, resources and support to prevent disease and chronic illness.
Penny has been married for 33 years to Kelly Sr. and has two kids Kelly Jr and Kortni, and a daughter-in-law Angela. Penny has lived in Wheatland since 1982 and graduated from Wheatland High School.


August is National Immunization Awareness Month. Call us at 322-2540 to schedule your child's immunizations on Tuesdays, Thursdays and the first Friday of every month, and to inquire about adult vaccinations.


July 2022

We said goodbye to longtime Platte County Public Health figure, Nicole Sticka. Farewell, Sticka, and good luck in your future endeavors!
June 2022
Men's Health Month
May 2022
Science Day at West Elementary
Brooke G Nicole S Brittany L Nicole D
April 2022
National Child Abuse PREVENTION Month
March 2022
February 2022
Women's heart health month
Wear RED!


January 2022
Hispanic Health Literacy Project is underway!
We start 2022 by improving our inclusion of the hispanic population by providing information about all of our programs in Spanish.








December 2021
We are improving our Maternal-Child Health Services with a new MESCH evidence-based program. PLUS! We now have 2 Certified Lacation Counselors: Brooke Gudahl, RN and Nicole Drescher, RN!











Merry Christmas from the PCPH staff!
















The Grinch is the Boss in December!

November 2021
This month we completed a intense review of the history of public health!






October 2021
Influenza and COVID-19 Vaccination Clinic at Guernsey VFW






October is Breast
Cancer Awareness Month!
September 2021
Flu vaccine and flu clinics start!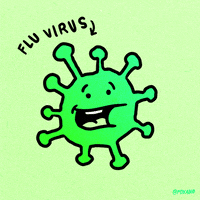 May 2021-August 2021
Summer Time
April 2021
From Left to Right: Terry Stevenson (Platte County Emergency Manager), Sara Zappa (Public Health Response Coordinator), Nicole Drescher, RN (Public Health Immunization Coordinator), Senator John Barasso, Brittany Lewis, RN (Public Health Chronic and Communicable Disease Program Coordinator), Kerry Jackson, RN (retired public health and school nurse), Nicole Sticka, RN (Platte County Nurse Manager), Jackie Angle (Public Health Office Administrator), Amanda Hopsecker (Public Health Contact Tracer)
Mass COVID Vaccine Clinic at the Wheatland Fire Training Center
March 2021
Mass COVID vaccination clinic at the Fire Training Center
Help provided from volunteers and our Wheatland Fire Department
Banner Medical EMTs helping us out at our Mass COVID vaccination clinic
February 2021

NICOLE DRESCHER, RN

COVID-19 mass vaccination clinic for age groups 70 and over where we vaccinated 280 happy people.
January 2021


COVID-19 Vaccines Start with the bravery of the County Nurse Manager
August 2020 to December 2020
Nothing but COVID

Nicole D. & Nicole S.
Curative testing at drive-ups on a cold day
July 2020
February-June 2020
We have been so busy with this pandemic:
January 2020
Doc Says....

Radon Awareness Month
December 2019
Christmas Party
University of Wyoming, Arizona Bowl
Supporting the Cowboys!
Friends of Public Health
Volunteer Honor Luncheon
November 2019

The first time we have ran out of influenza vaccine for adults in such a short time!
We gave 1100 Influenza Shots in 8 weeks!
October 2019








Flu clinics in Platte County:
9/26/19, Wheatland Oktoberfest: 5pm-7pm @ PCPH, adults only
9/30/19, Wheatland Senior Annex: 8am-10am, adults only
9/30/19, Guernsey Town Hall: 12pm-1pm, adults only
10/1/19, Platte County Courthouse/Sherriff's Department: 9am-10:30am, adults only
10/2/19, PCSD Administrative Office: 7am-8:30am, PCSD staff and their children only
10/2/19, Chugwater school: 11am-11:30am, staff only, AND Chugwater Senior Center: 11:45am-12:30pm, adults only
10/2/19, Country Club Living: 1pm-2pm, staff and residents only
10/3/19, Guernsey Senior Center: 7am-10:30am, adults only, AND PCSD #2 in Guernsey: 11am-12:30pm, staff only
10/4/19, Platte County Adult Health Fair: 6:30am-1pm, @ PCMH, adults only
10/9/19, PCSD #1: 8am-3:30pm, traveling to West, Middle School, and High School, staff and students with signed releases
10/10/19, Platte Valley Bank Ambassadors Flu Clinic: 8:30am-10am, staff and ambassador members only
Adult Health Fair in Wheatland @ PCMH on 10/4 from 6:30am-1pm

Dutch Nicole D JoEllen Jackie



Family Flu Clinic @ public health on 10/19 from 9am-1pm
September 2019
Adult flu shots start on September 18th. Child flu immunizations will start in October.
Prepared, Not Scared National Preparedness Month:

#BeReady, #PreparedNotScared
Sexual Health Education Conference in Casper
Promoting A Healthier Wyoming Conference in Laramie
STD/Sexual Health Education @ Wyoming Cowboy Challenge in Guernsey  
Oktoberfest in Wheatland on 9/26! We will be outside our office from 5-7pm giving flu shots to adults, giving away bubbles to kids, and a couple of raffle prizes!
JoEllen Samantha Jackie Nicole D. Nicole S.
August 2019
Open Immunization Walk-In Clinic days! July 31st and August 7th!
Diabetes Support Group 8/7 @ PC Library from 5:30-7pm
July 2019
American Red Cross Psychological First Aid: Helping Others in Times of Stress
Wednesday, July 24th, at the Wheatland Fire Training Center
June 2019
Nicole Drescher, RN JoEllen Hockley, RN
Senior Day in Lusk, Wyoming: June 4th
Dutch Alexander, PHRC
Community Reception Center training, Cheyenne, Wyoming: June 11th & 12th
Diabetes Support group meeting, Wheatland Library: June 5th
Administrative Assistant meeting, Gillette, Wyoming: June 10th-11th
CLC training in Milwaukee, WI: June 17th-21st
Wyoming Joint Symposium Cheyenne, Wy: June 25th-27th
Town Hall meeting on anhydrous ammonia, WHS auditorium: June 6th
Breastfeeding education, Banner Hospital childbirth class, Wheatland: June 18th
May 2019



Nicole Sticka,RN, Jackie Angle, Office Admin, Samantha Whitney, RN, CLC
2nd Annual Community Baby Shower
May 11th, 2019
JoEllen Hockley, RN, Flu Bug,
Nicole Sticka, RN
2019 Immunization Conference
May 20th-22nd, 2019, Casper, Wyoming
County Nurse Manager meeting, May 8th-9th
AADE Conference May 9th-10th
Breastfeeding Workshop May 30th-31st